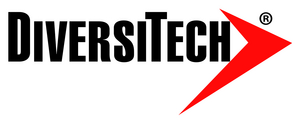 DESCRIPTION
Designed for indoor or outdoor freeze protection and for both residential and commercial use on pipes up to 2.5" in diameter.
Lead wires are included on all cables for easy installation.
Provide freeze protection both indoor and outdoor and ideal for condensate drains, drain pans and outdoor spigots.
Self regulating Chromalox® heating cables by DiversiTech have a universal design that is safe for use on both metal and plastic drain pipe - the most common material used for condensate drain pipes.
These cables provide consistent temperature control to prevent equipment freezing and damage and are ideal for compressor crankcase heating.
UL listed and CSA approved.
With a tough, waterproof outer jacket, these self-regulating heating cables perform well in harsh environments too extreme for other cables.
Diversitech 120V Self Regulating Heating Cable
DIVHC0
SPECIFICATIONS
Length

6-14/25 ft
Origin

Domestic
Type

Self Regulating Heating Cable
UL Listed

Yes
Volts

120V
Need Help?

1-800-721-2590

Contact us between 8AM and 8PM EST, Monday - Friday