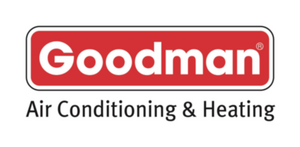 DESCRIPTION
Adjustable gland flange.
Chevron design TFE prevents external leakage.
Cone point set screws lock seat retainer on valve sizes 2" through 30".
Confine and direct movement of soft seat to create pressure-energized seal against the disc edge up to full ANSI class 150 cold working pressures.Components.
HVAC equipment products sold to licensed contractors only. Products sold in select areas only, please contact your local branch for availability in your area
Socket head cap screws used on valve sizes 36" and larger.
Square key valve-to-operator connection.
Stainless steel wedge ring between valve body and retainer ring by set screws to lock seat and retainer ring in position on valve sizes 2" through 30".
Goodman 36-1/2 in. Condenser Coil Tubing Assembly for GPH1336H41 Heat Pump
G0201G00126S
Brand Model Compatibility:
GPH1336H41 Heat Pump
SPECIFICATIONS
Application

Heat Pump
Brand Model Compatibility

GPH1336H41 Heat Pump
Height

43-1/2 in
Length

36-1/2 in
UL Listed

No
Width

36-1/2 in