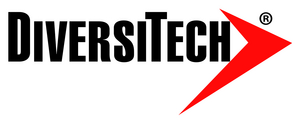 DESCRIPTION
Sight Glass and Moisture Indicator provides a quick visual diagnosis of refrigerant and moisture levels within a system.
The sight glass indicates if the system has the proper refrigerant level, a restricted dryer or excessive pressure-drop.
The moisture indicator recognizes moisture within the system.
Provides early warning that a potential failure exits resulting in corrosion, chemical damage, restricted flow, or even compressor failure.
Etch-resistant glass with a simple color comparison provides easy viewing and quick diagnostics.
Leak-proof design is compact and short in length to easily fit within a unit and provide accuracy in performance.
Sweat models feature copper fittings to permit solder installation without disassembly.
Diversitech 3/8 in. Sweat Flare Connection
DIVDPSG3S
Manufacturer Part #: DPSG-3S
SPECIFICATIONS
Origin

Global
Type

DIVDPSG3S